One of the things that I wanted to do with Notes From the Apotheke was to amplify the voices and contributions of BIPOC scholars in ancient studies, at all levels and from all backgrounds. BIPOC in the field are invited to reflect on what brought them to studying the ancient world, as well as offer their opinions on the future of the discipline and share any work they are especially proud of or excited about.
Check out this month's post, featuring Daniel Libatique! I love reading about each contributor's journey to studying the ancient world and their hopes for the future of the discipline, and I hope you do too! You can find previous posts in the series here.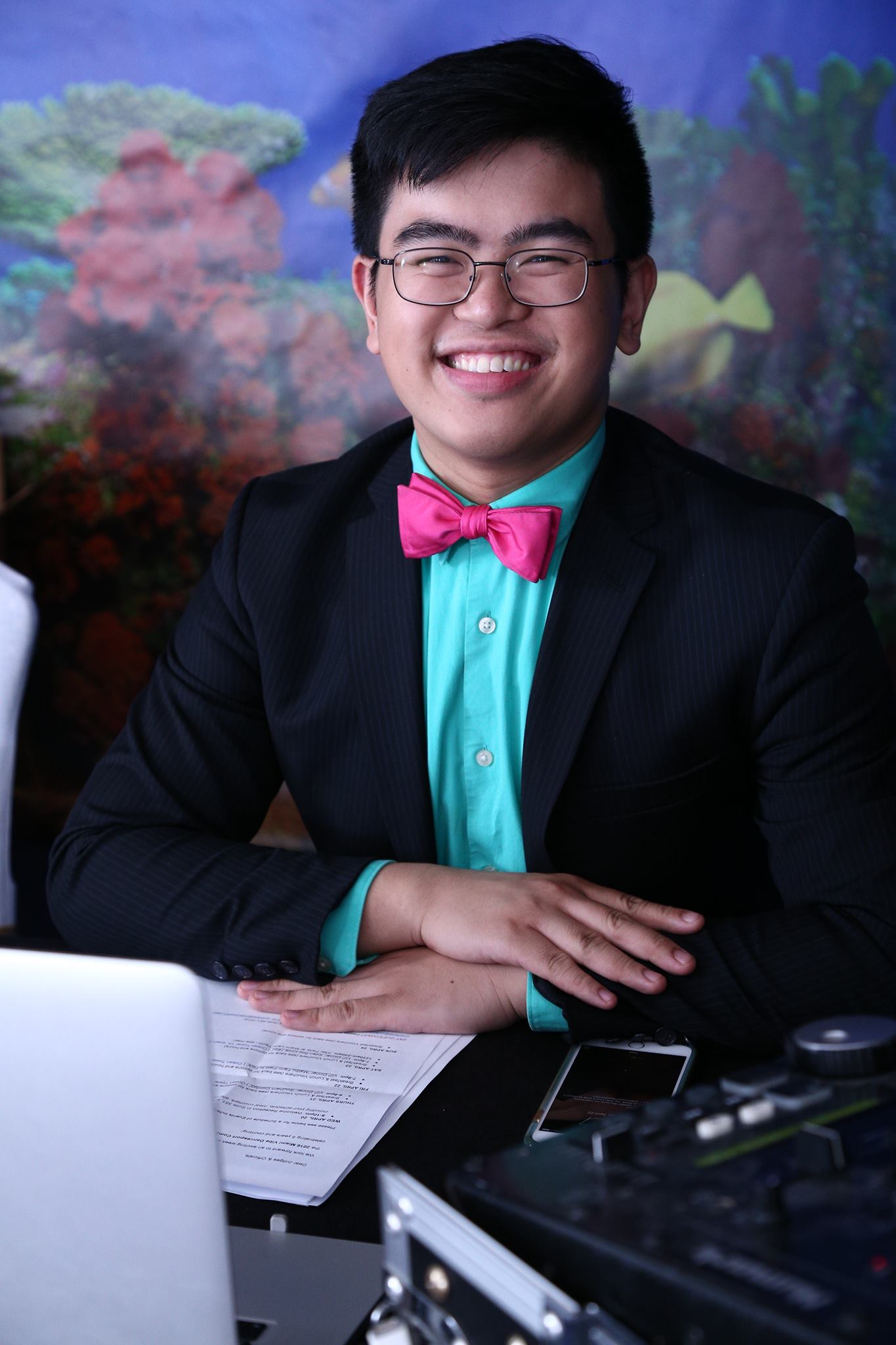 Who are you?
Hi! I'm Daniel Libatique, and I'm currently a Visiting Assistant Professor in Classics at the College of the Holy Cross. I got my Ph.D. in Classical Studies at Boston University in 2018 after an M.A. in Humanities and Social Thought at NYU and a B.A. in Classics and Theatre at Holy Cross.
What do you research?
My research focuses on the intersection of ancient gender politics and narratology. I investigate how narrative structures, like direct speech versus indirect speech or the attribution of agency via verbal actions, empower or disenfranchise characters in stories through vocality and silence. I've written about these narrative features in works like Ovid's Metamorphoses and Sophocles' Tereus.
These authorial choices can give us insights into ancient constructions of gender, sexuality, social power, and political agency or disenfranchisement, and this mode of analysis arms us with methods by which we can investigate issues in the modern day like the silencing of sexual assault victims in the #MeToo era.
What made you want to study the ancient world?
I went to an all-boy Jesuit high school in New Jersey, where (at the time) the study of Latin was mandatory for our first and second years. Latin 1 was actually my first introduction to the ancient world.
I hadn't had any childhood books on ancient myth or any deep interest in the Greco-Roman world before high school, and since I come from an immigrant Filipino family, my parents expected me to go into a field like medicine or law (#JustAsianFamilyThings).
But the Latin language gripped my brain in a way that none of my other subjects did; I think it spoke to the way that my over-analytical brain works. I loved the intricacy of the inflection systems, the way that one little letter could make the difference between a present tense and a past tense, how Latin sentences and narratives were decipherable puzzles that communicate the relatable emotions and experiences of the ancients to us in the modern day.
I took a third and fourth year of Latin, including a year of AP, and taught myself ancient Greek during my junior year, since I was so engaged in the language aspect of antiquity.
I then applied for the Bean Scholarship at Holy Cross, a full four-year scholarship to study Classics, and getting it was a major milestone in my Classics journey. I got to study ancient literature with great classmates and professors, learn more about the historical and cultural aspects of antiquity that I didn't investigate in high school, and set myself up to eventually go to graduate school and become a professor myself.
At NYU, I read Ovid's Metamorphoses for the first time in a seminar, and in particular, the Philomela narrative from Book 6 gripped my attention. I couldn't stop thinking about its vivid details, intricate structure, and powerful implications for our understanding of ancient gender politics and rape culture.
When I continued on to my PhD work at BU, I again had a seminar on the Metamorphoses that solidified my interest in narrative and gender politics and led to my dissertation topic, on speech and silence in various Greek and Roman versions of the Philomela myth throughout time.
Since earning my doctorate, my teaching has then proven to me that one never really stops learning. I'm constantly eager to understand more about the ancient Mediterranean and amazed at what my students bring out of the ancient material.
What would you change about the discipline?
My main desideratum is to change the conditions that maintain the vision of the discipline as an "elite" and thus exclusionary and gate-kept subject, the study of which is reserved only for those with privilege.
Our study of the ancient world lets us hone methods that we can use to analyze culture, history, language, and politics with texts and objects belonging to a different time and place. Those methods then become tools that we can apply to the interactions and environments that affect us today.
Anyone can benefit from learning how to read texts closely, to analyze material culture, to build arguments on the foundation of solid evidence; you don't need to be an affluent college professor or student to reap those benefits.
If we broaden our boundaries to include those who have traditionally been excluded or devalued in defining the discipline, we can make it clear that Classics is not the sole domain of rich cisgender, straight, white men, and our understanding of the ancient world and of ourselves will be enriched by the diversity of perspectives, experiences, and opinions brought to bear on our studies.
The term "Classics" is itself problematic for a few reasons.
First, I'm sick and tired of explaining to people that I study Greece and Rome, not Charles Dickens or Mozart.
Second, by ossifying the moniker "Classics" to indicate the study of Greece and Rome, we perpetuate the notion that these "Western" cultures are a "standard" to which other cultures can only aspire, that they are somehow more precious or important than other ancient cultures. Moreover, to many, "Classics" as a term prioritizes or focuses solely on literature and language and discounts or devalues related and important fields like archaeology and art history.
Though I confess to harboring a desire to hold onto the term "Classics" (mumble mumble Classicists hold onto the past mumble), I recognize its myriad problems and would love to see the broad adoption of terms for the discipline that more accurately and fairly represent our objects of study: perhaps "Greco-Roman Studies" or "Ancient Mediterranean Studies", depending on one's purview.
In sum, I think the study of the ancient world is neat. Anyone can benefit from learning about the ancient world, and we should break down the barriers that prevent people from feeling at home in the discipline, whether those barriers come from the discipline's name or are built by bad actors within it.